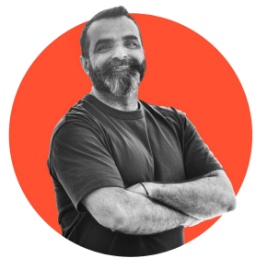 The growth we have witnessed in the past 6 months is "no-ordinary growth". Our entire team has come together to build the best customer experience.

Since the launch, we have tripled our presence and Saarathi is now getting into tier-II cities such as Agra, Jaipur, Kanpur, Haridwar, Jhansi, Dehradun and more. We will also "vertically" expand our existing centres such as Delhi, Mumbai, Bengaluru & Hyderabad. Our virtual centre, which caters pan-India-even the remotest of areas, has become functional.

We are excited for the journey ahead!
Amit Chaudhary
National Sales Head, Saarathi.ai